Bailey's 100% Satisfaction Guarantee
If you are not completely satisfied with a product when it arrives, contact us for an RA# within 30 days for a refund or exchange! Please call 1-800-322-4539 or email for an RA #. Manufacturer's warranties may apply. We suggest that you insure the return for your protection.
30-Day Period
Our 30-day period starts when the product is delivered. Returned items must be shipped (in transit) by the 30th calendar day after their arrival. Returns after this date will not be processed unless accompanied with a valid RA#. Return labels are issued only during this 30-day period.
Logosol Planer 2 Year warranty
All our planers have 2 year warranty for replacement of parts other then normal wear and tear.
Logosol Sawmill 2 Year Warranty
We want to keep you cutting Lumber! Logosol will replace any part of the sawmill found to be defective within two year of purchase. Logosol stands behind this equipment 100%! You can buy this mill with the knowledge that the manufacturer is going to stand behind you and this mill with complete support and full parts replacement if needed. Logosol
Husqvarna 3 year Warranty
On the Chainsaw Husqvarna 385XP we have a unique 3 year warranty. You will not find this warranty for professional use with a sawmill at any dealers selling chainsaws in the US! We can give you this warranty as we know that this saw can withstand the hard work at the sawmill. We also can provide you with the right cutting equipment and advice you how to make the saw last for many years!
20-years of Hands On Experience
We have 20 years of hands on experience designing and working directly with Logosol equipment. Our customers have the opportunity to get a direct consultation in English via telephone or e-mail with our headquarters located in Sweden.
Unlimited Support
Unlimited support when it comes to product knowledge and use of products.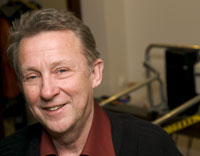 Bengt-Olov Byström
CEO and Founder of LOGOSOL